Easy access
To Wing Surfing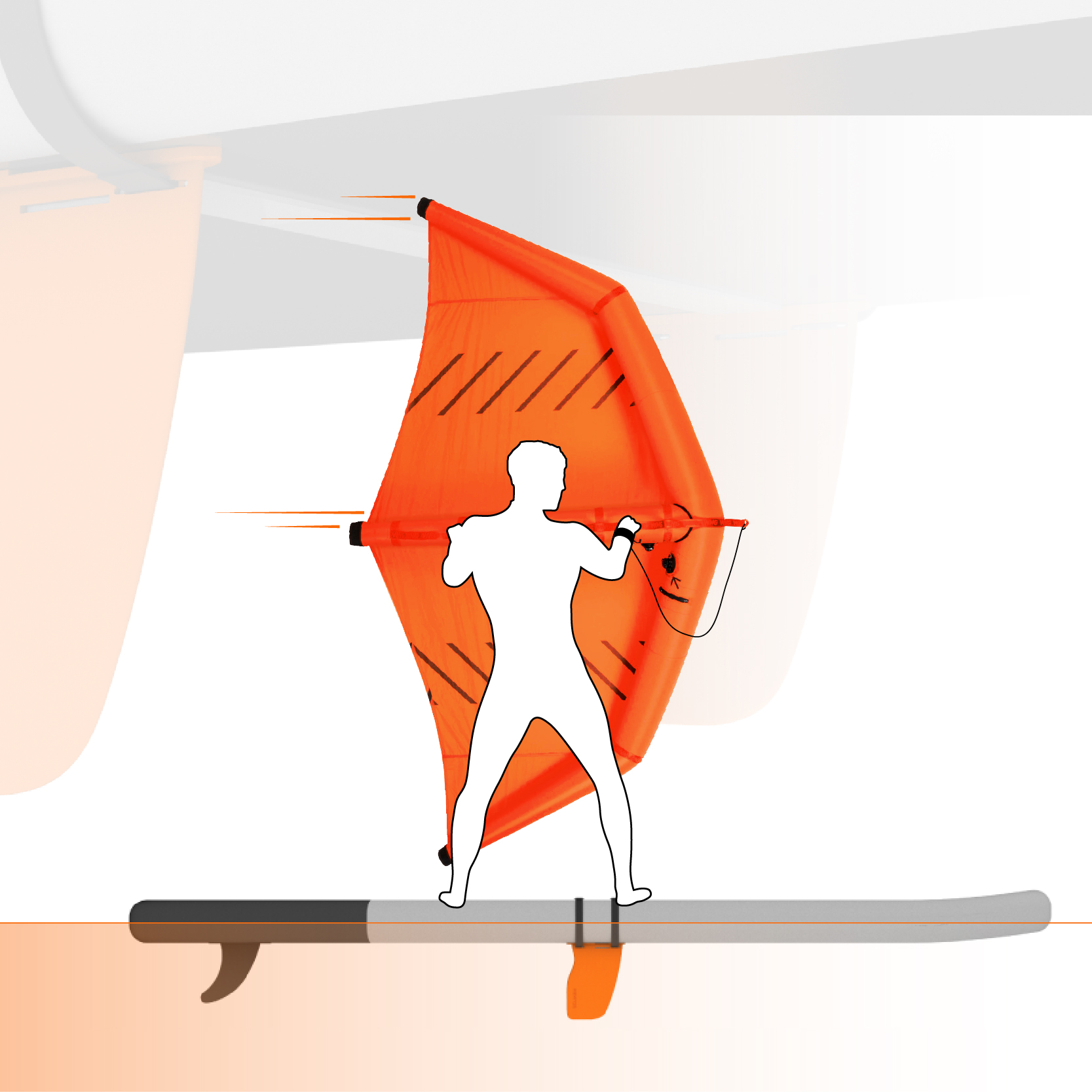 – An innovative add-on kit to your paddle board to learn the basics of wing riding.
– The low profile kit allows users to ride safely close to the beach.
– The kit does not need any tools to be mounted on the paddle board
– COMPATIBLE WITH MOST OF PADDLE BOARDS.
– DAGGER BOARD SURFACE IS CALCULATED FOR OPTIMAL
SIDE/UP/DOWN WIND RIDING.
– A DURABLE KIT MADE WITH RESISTANT MATERIALS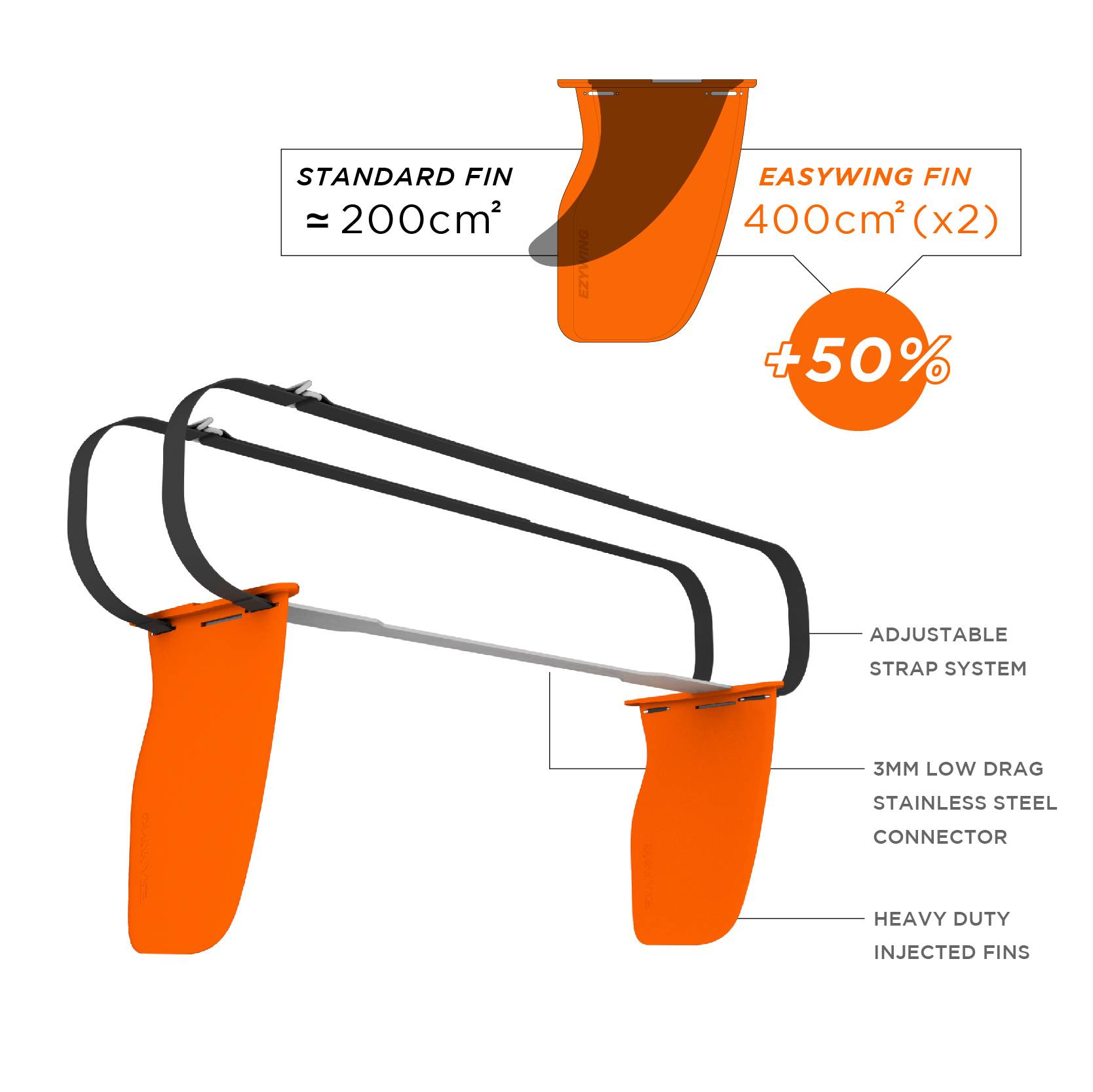 1- Place the kit upwards onto the ground with detached straps on each sides.
2- Place the paddle board over the kit in the set-up zone.
3- Tighten both straps around the board.
4- You are ready to go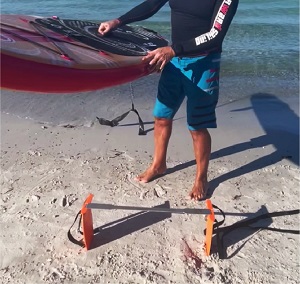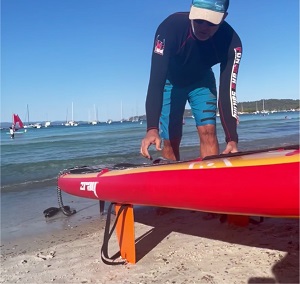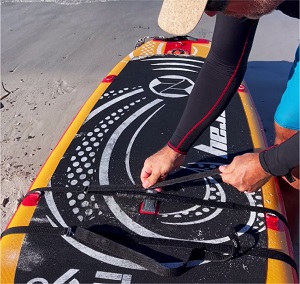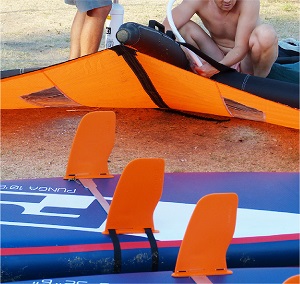 – You can place the kit iinside the orange zone according to your paddle size & your feet position on the board.
– The kit is suitable for 76 to 84cm paddle board width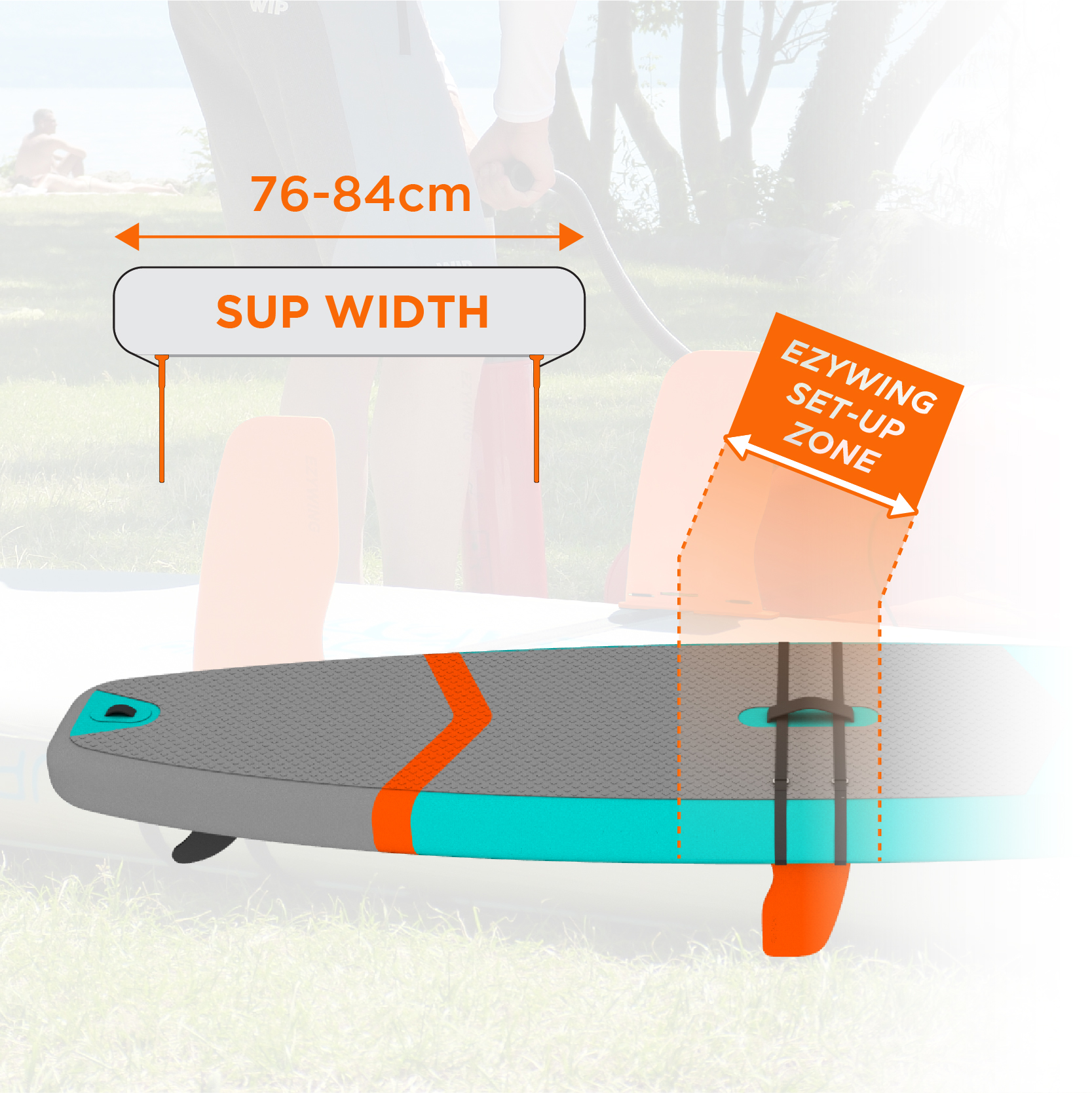 THE KIT FOLDS FLAT UNDER THE BOARD TO EASE AND REDUCE STORAGE SPACE.
SCHOOLS CAN EASILY STACK UP PADDLE BOARDS KEEPING THE KIT UNDERNEATH THE BOARD.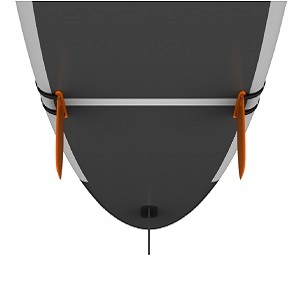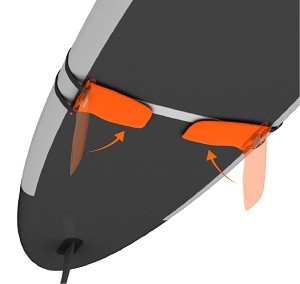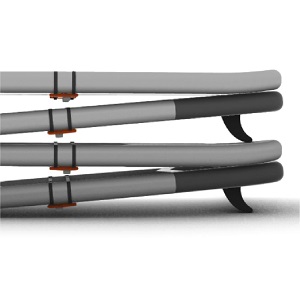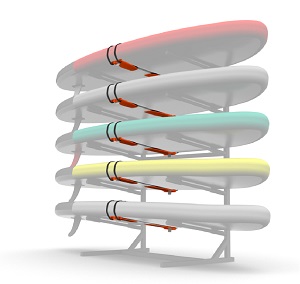 WHERE TO PLACE YOUR FRONT FOOT ACCORDING
TO WHERE YOU WANT TO GO !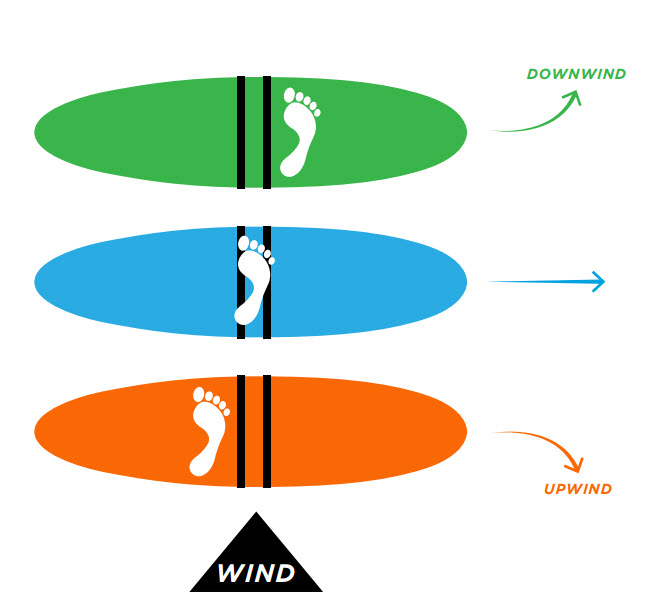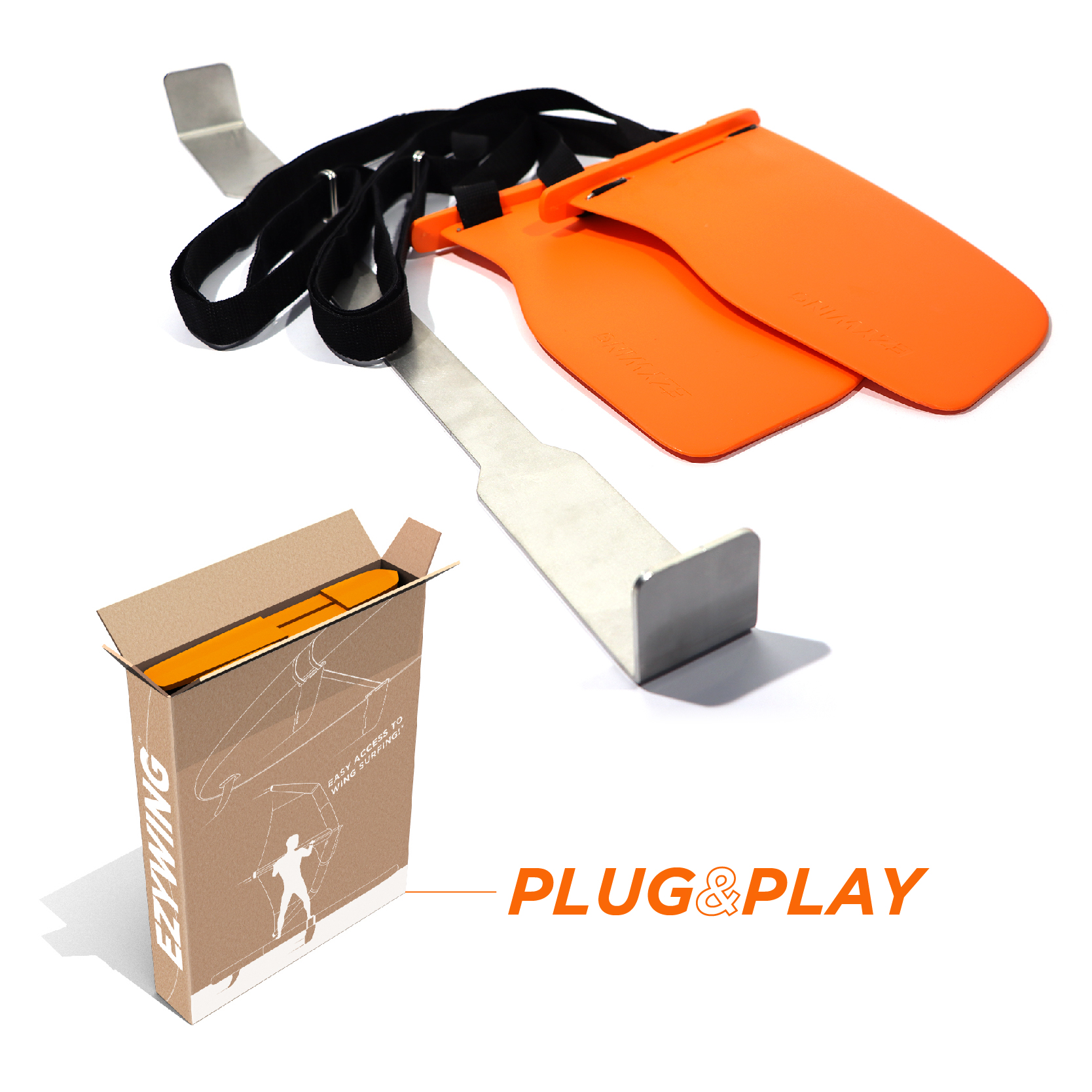 – 2 FINS (Polypropylene)
– 2 STRAPS (Nylon webbings)
– 1 CONNECTOR (Marine Grade Stainless Steel)
CARDBOARD BOX DIMENSIONS: W20.8 x H28 x D3.8cm
USE EZYWING KIT ON ANY SUP BOARD AND WITH ANY WING OF THE MARKET
RATHER USE A SMALLER AND COMPACT WING TO START !